Year 1 pupils ONLY Transition Newsletter July 2017
Supercrunch Workshop on Tuesday 6th June 2017
Information for Parents: Phonics Screening & Parents Meeting on 27th April 2017
Individual Phonics Games & Flashcards for practice
Reception & KS1 Trip to the Yorkshire Arboretum, Catle Howard on Tuesday 25th April 2017
To infinity and beyond!
Our inspiration for our learning this half term will be 'Space'!
We will take part in lots of exciting activities to launch our new topic! We'll be creating Space pictures to go in the classrooms, finding out about different planets and learning about life in Space for some famous astronauts.
Literacy
This half term we will be writing our own stories set in space and based on the book "Whatever Next" by Jill Murphy. We will learn the story then add our own ideas about the characters and setting. Following that we will be reading "Bob the man on the moon" by Simon Bartram then writing explanation texts about how Bob's new rocket works.
Maths
This half term we will be continuing to practise our understanding of multiplication and begin to relate this with division. Also, we will find half, quarter and a third of amounts by sharing and using number facts – if we achieve this we will find some other fractions of objects and numbers. Following this we will look at measures and find the length and height of different objects, making comparisons between different measures.
Our Science topic this half term starts with 'Seasonal Changes'. We will be planting seeds in the first week then looking again at the end of the half term to see what changes have occurred from winter to spring. Also we will be holding a science week from 13 – 17 March which will start with a visit from Polestar Planetarium. We will also be carrying out experiments to help out Bob, the Man on the Moon.
In DT the children will be working in small groups to design and make their own space stations. They will need to think about all of the things that a space station needs to have in order for the astronauts to survive in space.
In Computing the children will be learning about Visual Media. They will be exploring how to take and store photographs and then open and edit them in different programs. The children will also be creating their own space animation using stop frames.
In French the children will continue to use simple French phrases to communicate about themselves and their school environment. We will also be writing short French Easter poems.
In RE the children will be focussing on the theme 'People and Worship'. The children will share their ideas about their own 'special places' and compare these with a place of worship. We will name objects found in a place of worship and also listen to different to the types of music heard in a place of worship such as chants, plainsong, organ music.
In PE the children will be developing their skills when playing hockey. In dance the children will use a variety of basic dance actions and will work in small groups to create and evaluate their own dances. As always, please ensure your child has the correct PE kit.
Y1/2 Geography Morning- Parents & Grandparents are invited to join us!
Wednesday 14th December 2016 from 9am to 12noon
On Wednesday morning we are having a local geography morning. We will be taking the children for a walk around the village after registration. We will be looking at local landmarks and concentrating on physical & human aspects of each landmark.  Once we get back we will be creating landmark maps & moving onto making messy maps. We are looking for parents/ grandparents to come and join us for all or part of the morning & join in the walk & the children's learning thereafter. Please come into school via the school office and sign in the visitors book.
Many thanks,
KS1 Team
2016 Christmas Performance Ticket Request Letter- reply slip to be returned by Friday 25 November
'Common Exception Words'- Letter & Information for Parents
Welcome back to school, we hope that you have all had a great summer!
Who am I?
This half term we will be learning out about ourselves and where we come from.
We have already had an alien visit and they have asked us to find out more about ourselves and send them information so that they can learn about us!
In Literacy we will be writing labels and captions linked to our class book - 'Funnybones'.  We will be reading the story and learning part of it with actions, following this we will then write our own version. Senses poems will be used as a starting point for writing a poem of our own. In addition to literacy lessons, we participate in guided reading sessions and daily phonics.


 
In Maths we will be working on number recognition, formation and counting skills. We will be practising this daily and using songs and actions to help us. After this, we will develop our skills in addition and subtraction before moving onto finding out more about shapes.
In Geography we are looking at our local area.  We will be learning how to read simple maps and the symbols on a map.  During this work, we will create our own map of the school grounds and a map of our journey to school. Also, we will be going around the village so we can develop field work skills.Throughout the topic we will become familiar with directional language such as North, South, West and East.
In Science we will identify and name the basic parts of the human body and say which parts of the body are associated with each sense. We will also identify and name a variety of common animals and find out which are carnivores, herbivores and omnivores.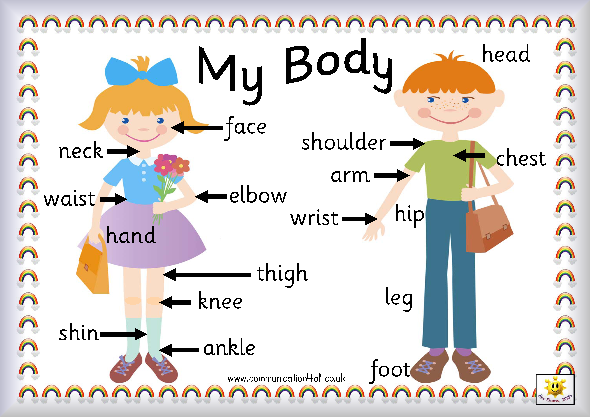 In Art we will be learning about portraits. We will create a self-portrait in the style of Picasso using pictures from magazines. We will also experiment using a range of techniques and media when drawing self-portraits and investigate how colour can be used to show emotion in art.
In Computing we will be learning about e-safety. This helps to ensure that we are all aware of the way they are expected to use technology and to keep safe.
In French we will be practicing greetings and basic vocabulary. We will be beginning to talk about ourselves in short phrases and asking other people questions.
In RE

we will be thinking about special occasions and objects in our lives, as well as considering how each one of us is special. We will also be looking at why we have family celebrations, focusing on what happens at an infant baptism and discussing the symbolism of water, candles, special clothes and promises.
In PE we will be learning the skills involved in football. We will have the opportunity to play in games with each other and adapt games ourselves. We will also be creating dances about ourselves and our bodies.
Please ensure that your child has their PE kit in school with indoor and outdoor kit which is brought in on a Monday morning. This should be clearly named. 
THANK YOU to all parents/helpers who already help in school, it is much appreciated. If you would like to start helping in school, please contact your child's class teacher.
The KS1 team
Year 1/2 Spelling Guidance & Activities